There are two ways (shown below) to mount your axle to your trailer when using leaf spring suspension. Both options shown are correct methods used in the New Zealand trailer building industry. Two processes that remains constant is the axle mount plate sitting against the spring and U-bolts against the axle. The axle plate spreads pressure form the U-bolt toward the center of the axle plate allowing for the spring to flex freely as it absorbs road impact.
U-bolt Torque:
40Nm / 30ft-lb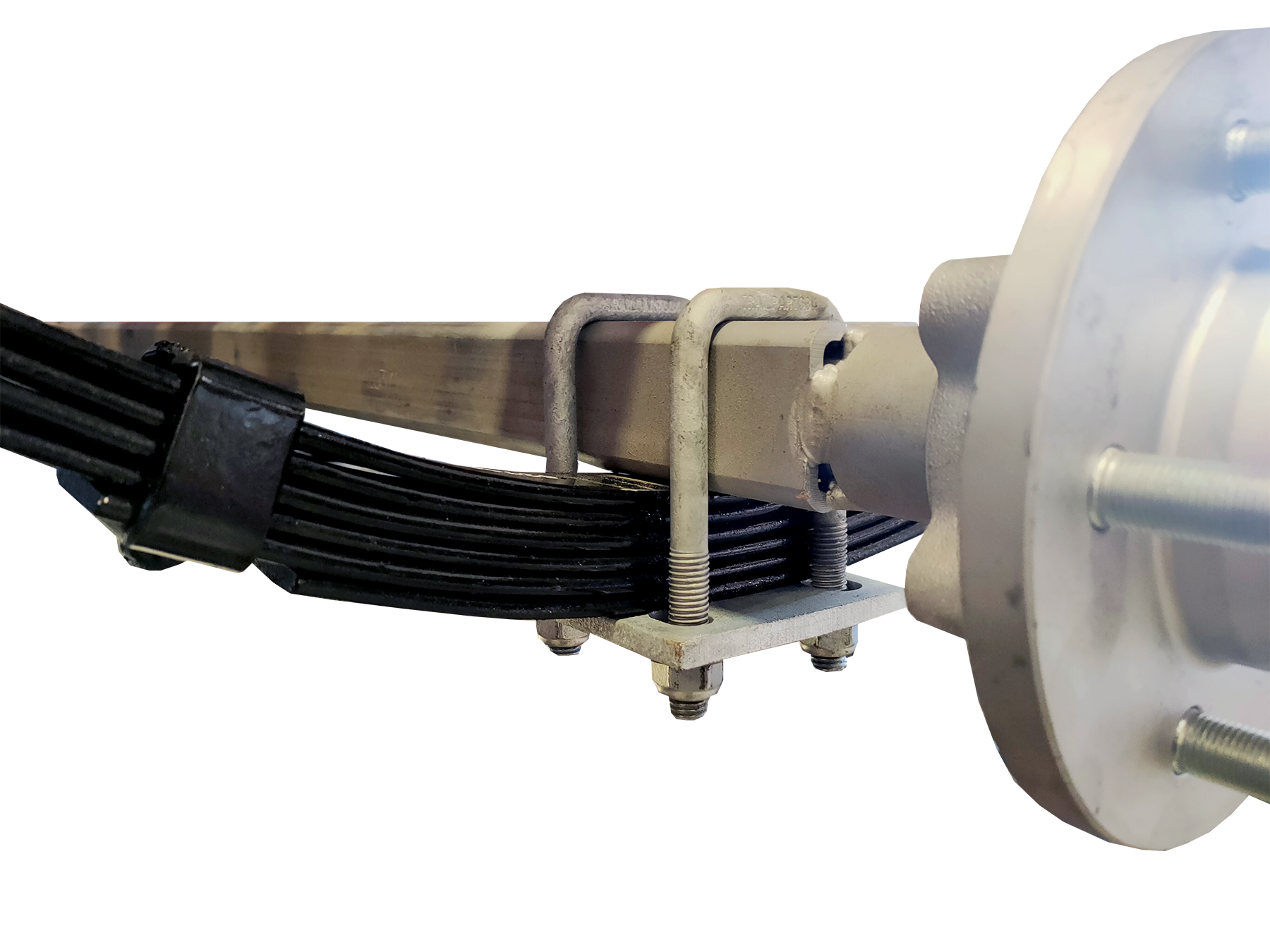 Over Spring Mount
- Common
The Over spring mount is fast becoming the more popular method of axle installation as it lowers the trailers ride height without droppers. The lower ride height maintains a decent ground clearance. When using this method, trailer builders often choose a deeper leaf spring to allow for plenty of travel.

When mounting the axle over the spring, the Axle Plate remains flat. This gives the leaf spring room to move as the spring flexes during travel.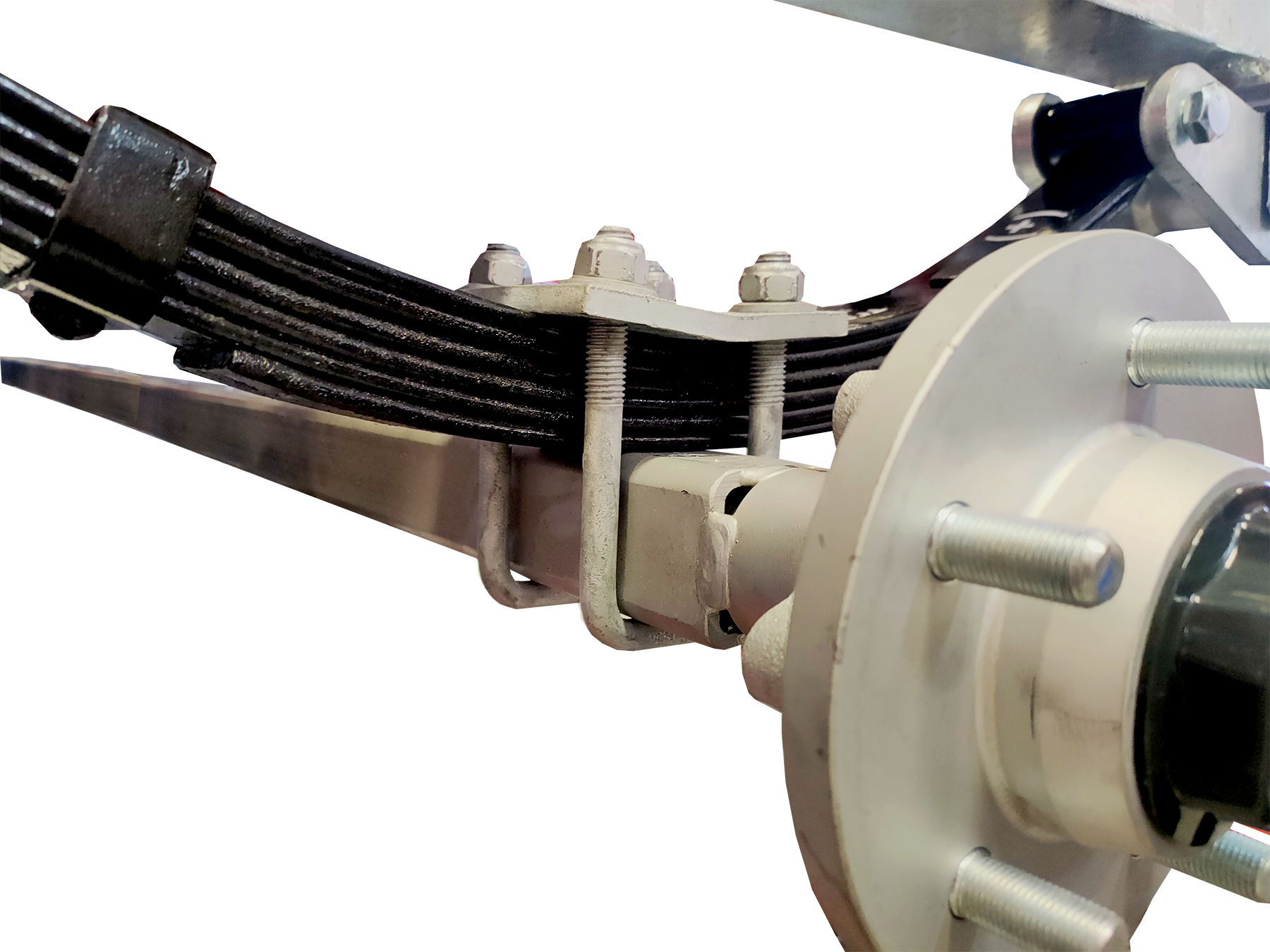 Under Spring Mount
The Under spring mount gives the trailer a raised chassis/deck well suited to agricultural trailers and trailers often used in off road situations. The leaf springs allow a full range of travel.

When installing the axle under the spring, the Axle Plate first requires a slight fold in the center as shown in picture. The fold can be achieved with a hydraulic press or a vice and something to leverage. This stops the axle plate sandwiching the leaf spring when the U-bolts are torqued and allows for movement when traveling.