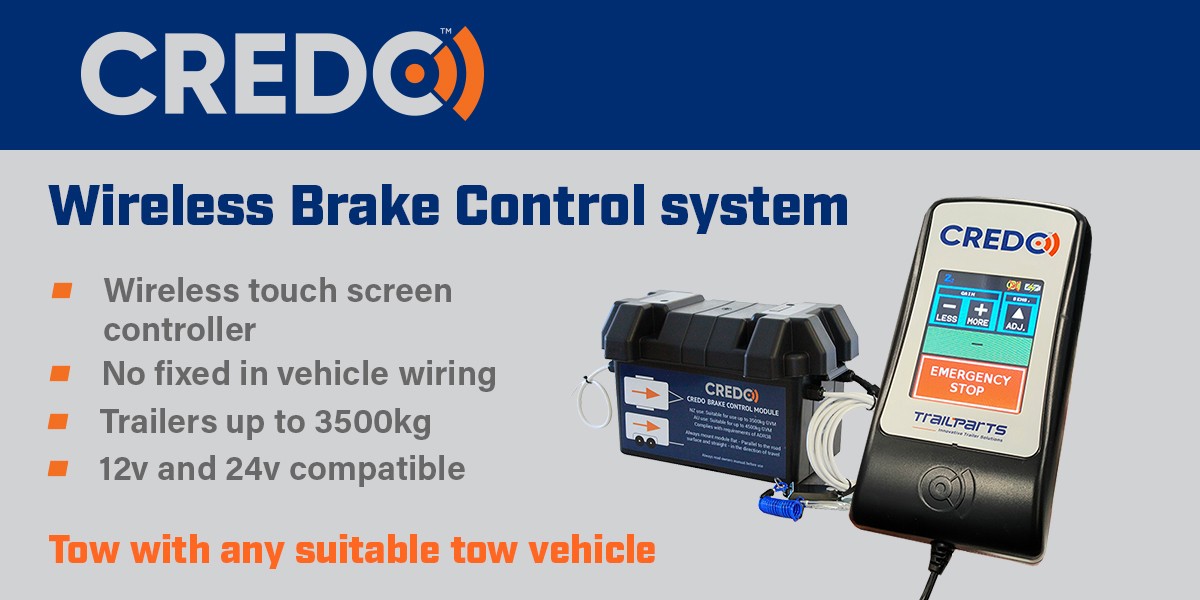 Easy to use, multi-vehicle brake control for trailers up to 3500kg
The Credo™ brake control system was designed with ease of use in mind, and around the idea that any tow vehicle could be coupled to a Credo™ equipped trailer. Benefits of fitting a Credo™ system are significant, including;
| | |
| --- | --- |
| | Remove the high cost of installing in-cab hard wired brake controllers in tow vehicles. No vehicle-side installation is required |
| | Enjoy the ultimate versatility in multi-vehicle fleets - any vehicle can tow a Credo™ equipped trailer |
| | Simple and intuitive for customers to use, reducing the chances of operator error |
| | Allow towing of trailers from with weights of 1000kg to 3500kg |
| | Hire plant out on trailers, and enjoy the saving on delivery costs while giving customers greater flexibility |
| | Fully compliant with the requirements of New Zealand Light Vehicle Brakes Rule 32014:2002 |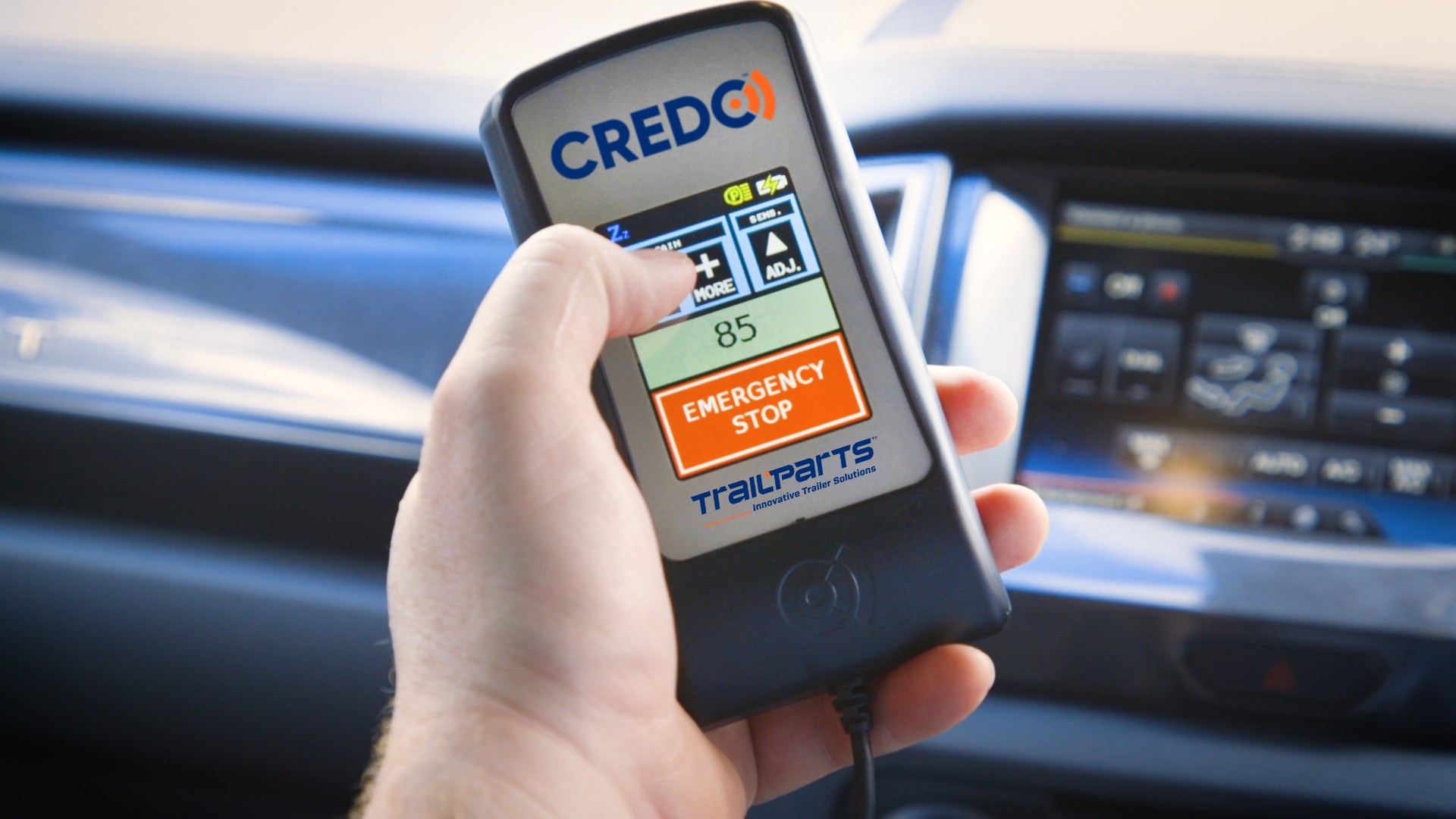 The Credo brake controller boasts a number of innovative features, making it the most versatile brake control solution on the Australasian market.
| | |
| --- | --- |
| | Fully compatible with 12v and 24v vehicles |
| | Easy to use touch screen for simple and intuitive operation, on-the-move adjustments and system troubleshooting |
| | Compatible with electric and electric/hydraulic braking systems |
Available in a pre-assembled kit for easy installation
The Credo wireless multi-vehicle brake controller is now available as a ready-to-fit electric over hydraulic kit that can be quickly and easily installed on trailers up to 3500kg with hydraulic brakes. This makes them ideal for boat trailers, and in any application where the performance and reliability of disc brakes is preferred.
Quick and easy installation
Installing the pre-assembled and pre-wired Credo system is easy, saving workshop time and money. Connect the unit to the trailer lighting and hydraulic circuits, bleed the brakes and everything is ready to roll.
Intuitive and easy to use
An intuitive, wireless, touch-screen control provides seamless interaction with the trailer brakes. This display can move between vehicles increasing productivity and efficiency.
Incorporates breakaway circuits
The Credo system incorporates a sealed battery to operate the brakes and breakaway circuits. This battery is continually monitored and charged through the vehicle lighting circuits by the on-board charging module.
Innovative wireless technology
Credo's wireless connection and 12/24volt capability allow any suitable vehicle to tow loads up to 3500kg GVM safely and without the inconvenience of costly vehicle wiring.
Stopping power when you need it
When braking, the Credo system's onboard sensors measure the deceleration generated by the towing vehicle hundreds of times per second, regulating the trailer brakes to match. The 1500psi hydraulic actuator, modulated by the smooth proportional outputs of the Credo controller, provides seamless stopping power right when you need it.
Safer towing for heavy loads
Braking levels are displayed when braking and are easily adjusted while on the move, providing safety and peace of mind when towing heavy loads.