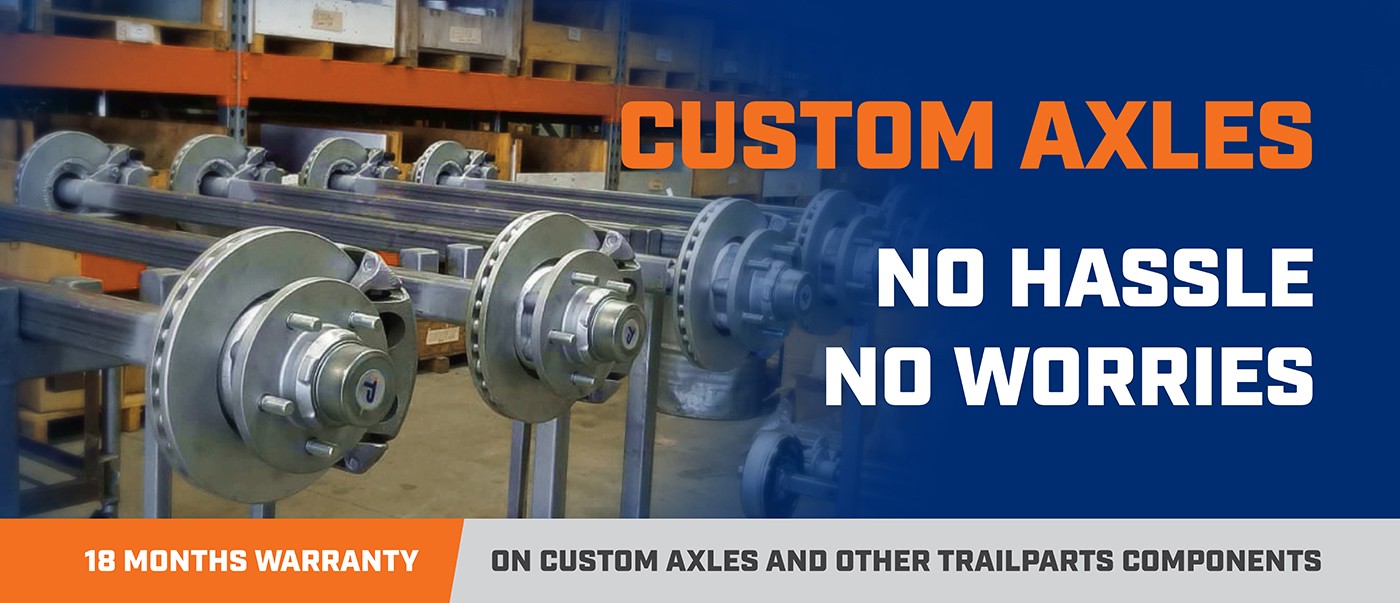 We understand that axles are a crucial part of trailer building, which is why Trailparts™ pre-assembled axles come with a full 18 month warranty. Upgrade your axle to Unihub with Sealed-For-Life bearing technology for a whopping 36 month warranty!
Trailer manufacturers are finding this service saves them time and staff capacity, while still giving them the confidence that their trailers aren't compromised in any way
Order your custom built trailer axle now using the Trailparts™ Online Axle Builder. We make ordering axles easy so you can get on with your trailer project - No Hassles, No Worries
Our axles are made on a laser-set jig which ensures accuracy, consistency and quality of our axles.
Mounts welded and brakes installed as per manufacturer spec.


Note: Brake pads require adjustment once trailer fit-out is complete.

Hubs are fitted, greased and ready to be bolted on your trailer.
All welds on DURA GALV are protected by zinc paint.
Packed and delivered to your door.