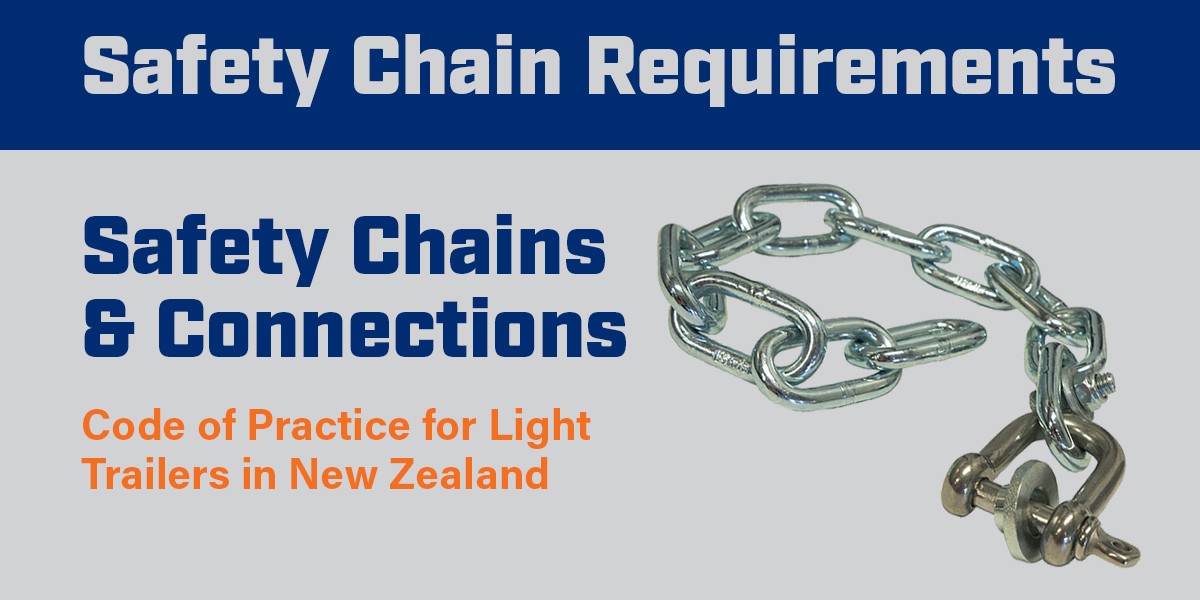 Safety Chain Connections
The safety connection is a critical part of specifying components for a trailer, and the Trailparts range is rated to meet the NZS5467:1993 requirements. The 6 key points to note in the Code of Practice for Light Trailers related to safety connections are;

Safety connection(s) shall have a minimum breaking strength equal to 2 times the Maximum Towed mass.

The attachment of the safety connection(s) to both the towbar and drawbar shall be separate from the coupling and its fastenings.

The safety connection(s) attachments shall have a strength equal to, or greater then, the safety connection.

The safety connection(s) shall be mechanically fitted as close as is practicable to the longitudinal centre line and of such length that in the event of coupling failure it will prevent the drawbar hitting the ground as well as controlling the direction of the trailer to follow the towing vehicle.

Welding of chain is not acceptable.

The safety connection(s) attachment to the trailer shall be positioned so that they will not come into contact with the ground.

Safety connection(s) shall be indelibly marked by the component manufacturer with their rating. The rating shall enable the minimum breaking load of the components to be identified.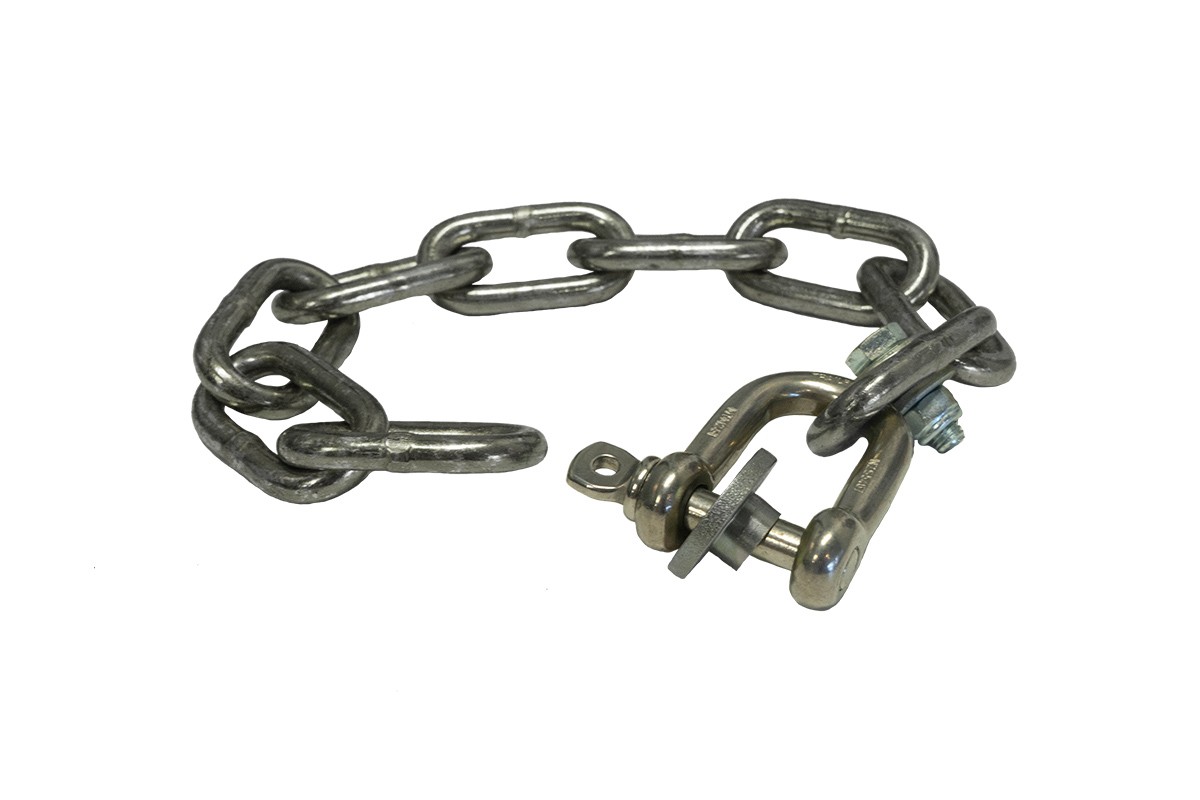 Breakaway Kits
Trailparts™ breakaway kits ensure power is applied to the trailer brakes in the event of a tow vehicle separation. The breakaway battery uses a trailer mounted power source to operate. Although trailers fitted with a breakaway kits are not required to have a safety chain, it is Trailparts™ recommendation that one is still fitted.
Trailparts™ Credo wireless brake control system has breakaway options and the New Hugo mkII Hydraulic override brake system has an inbuilt breakaway system for trailers over 3500kg.